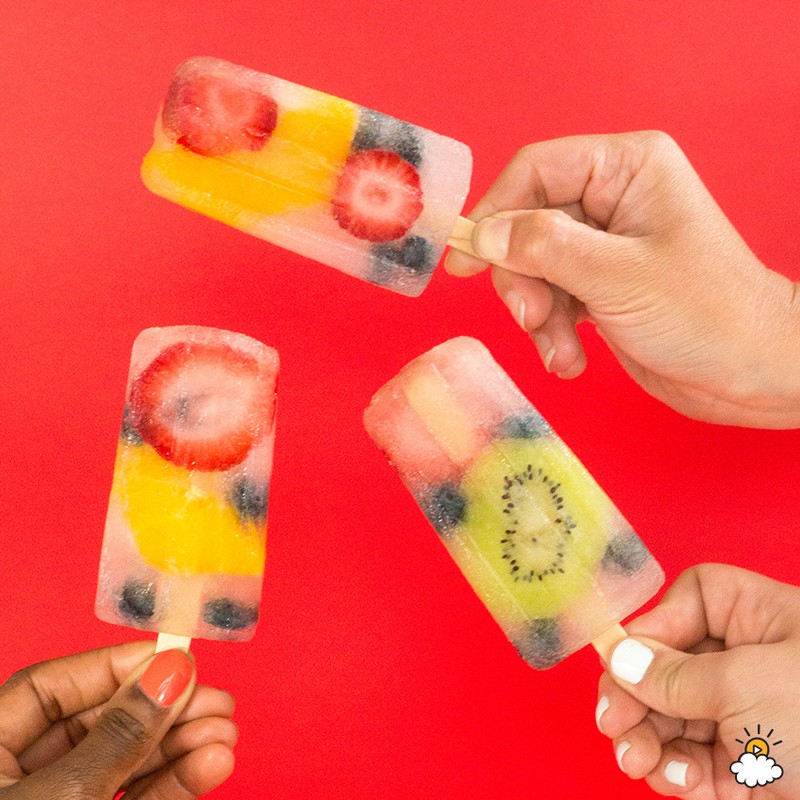 When the sun is blazing, there's nothing more satisfying than a tasty treat to cool you down. And while the ice cream truck may be calling, it's so much better to beat the heat this summer with a refreshing snack you'll feel good about. That's why homemade ice pop recipes are a great idea for a healthy snack — and all you need is fresh fruit and coconut water to make them.

These ice pops are refreshing and the perfect treat on a hot day. They're bursting with flavor and are always a huge hit in my house. Not only do adults love these sweet pops, they are so yummy that even kids won't realize they're eating a healthy treat. Plus, they can be served in an array of fun colors.

It's time to ditch the store-bought popsicles that are full of sugar and artificial ingredients and cool down this summer with fun, frozen, homemade popsicles instead!

Check out the step-by-step tutorial below to see how easy, inexpensive, and delicious these are to make at home. Trust me, it's the perfect summer treat for a cookout or a snack.
Source: Little Things
---
What You Need:
Fresh fruit (blueberries, strawberries, oranges and kiwi)

Coconut water

Ice pop mold

Popsicle sticks

Additional:

Cutting board

and

kitchen knife
---
Directions:
Thinly slice the fresh fruit.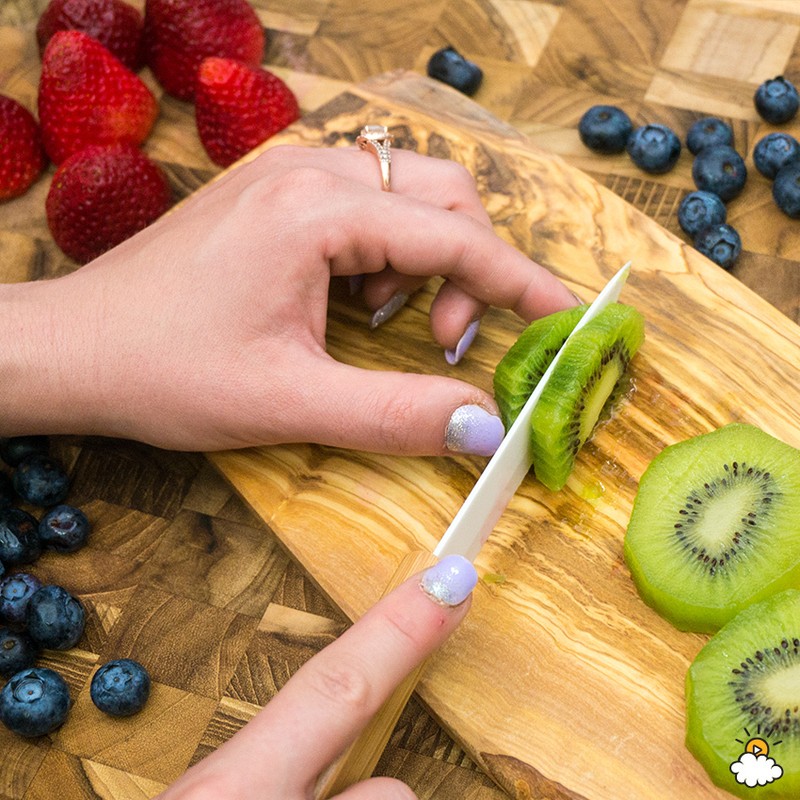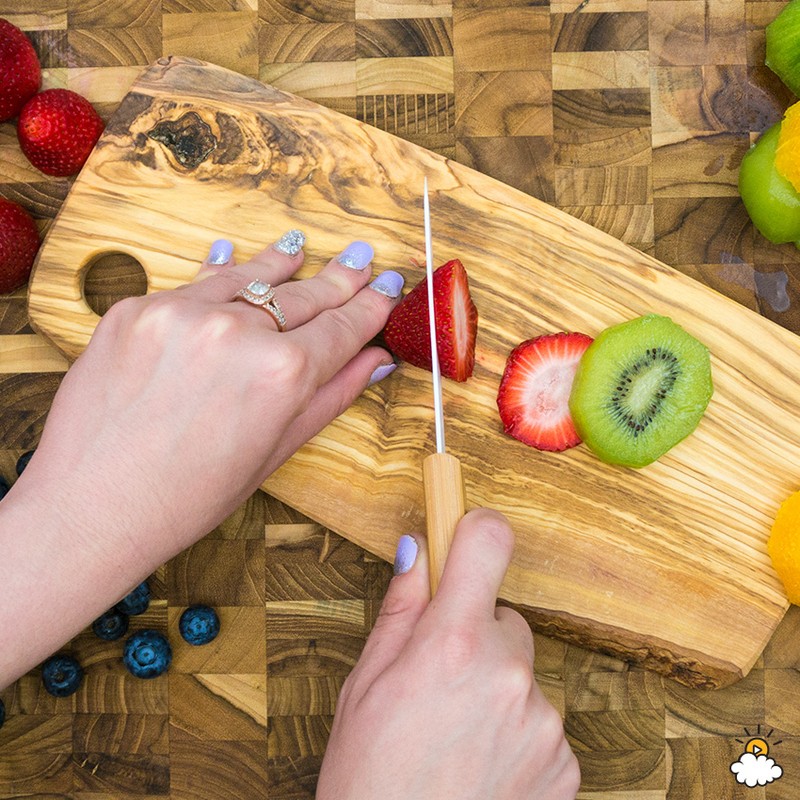 2. Place approximately 3 to 4 pieces of fruit into each popsicle mold, making sure to leave enough room for the coconut water.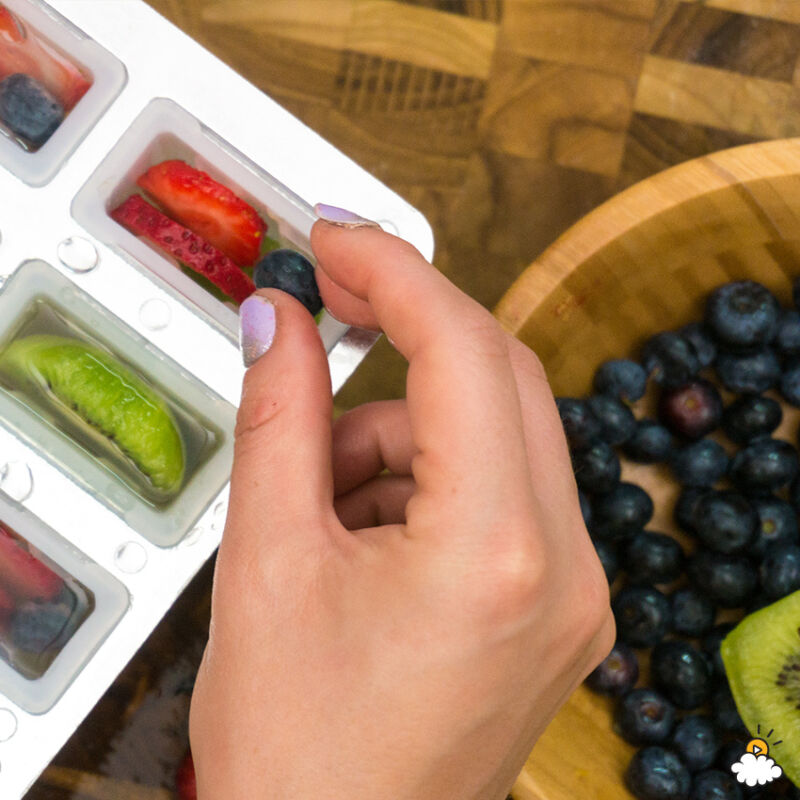 Get creative and use any type of fresh fruit you want. I made a variety of pops this time around and wanted to mix it up.

For a few of the molds, I used all the fruit in one ice pop. In others, I used blueberries and strawberries, while the last one only contained kiwi. The variety really makes these more fun because there are so many flavors to choose from each time.

3. Next, add the coconut water to each mold, making sure it is filled to the very top.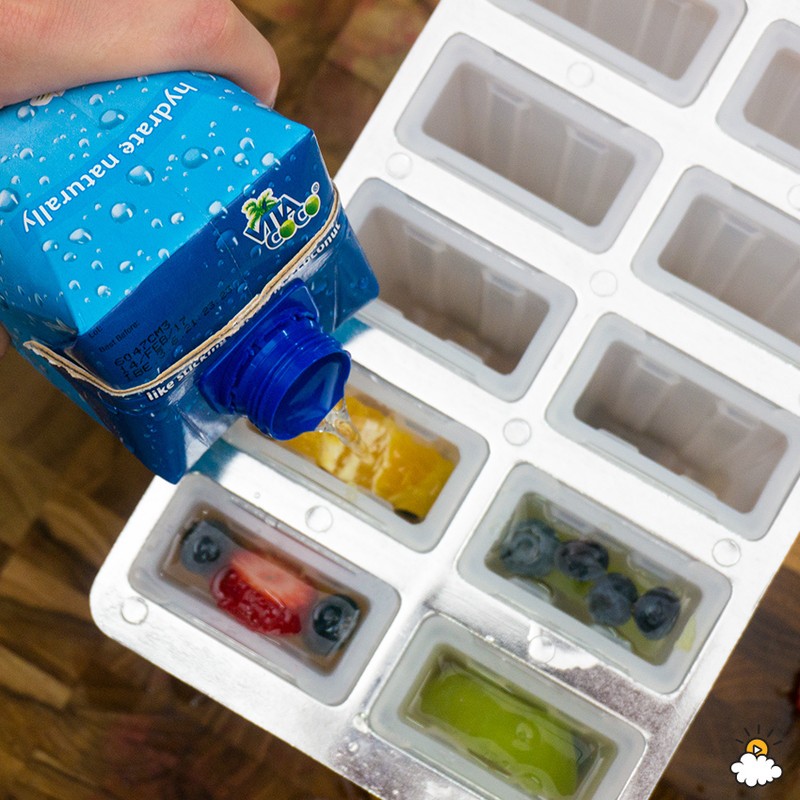 4. Place the cover over the container and insert wooden popsicle sticks into each section.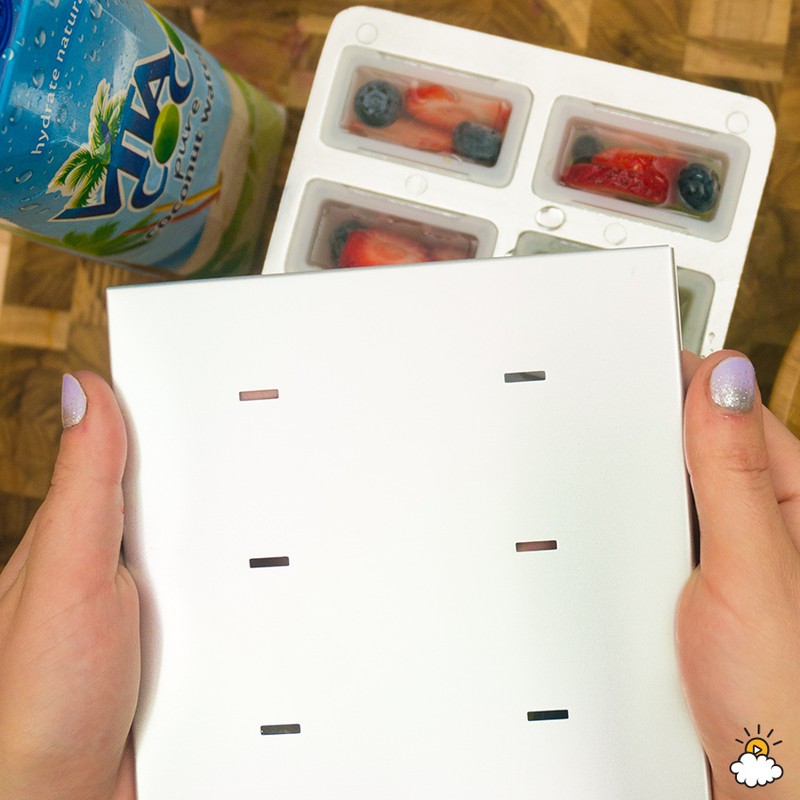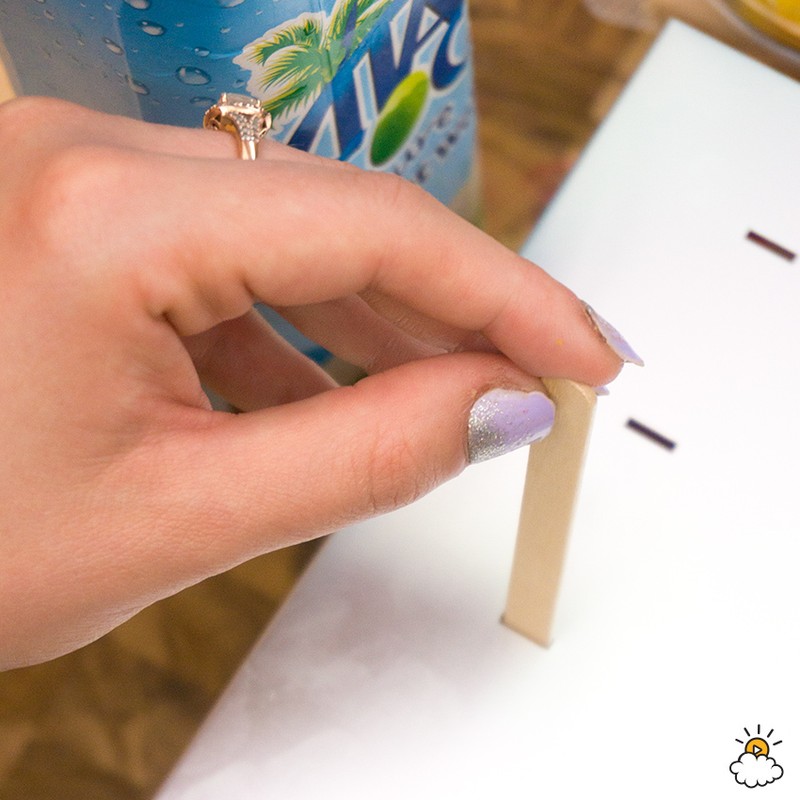 5. Place into the freezer for several hours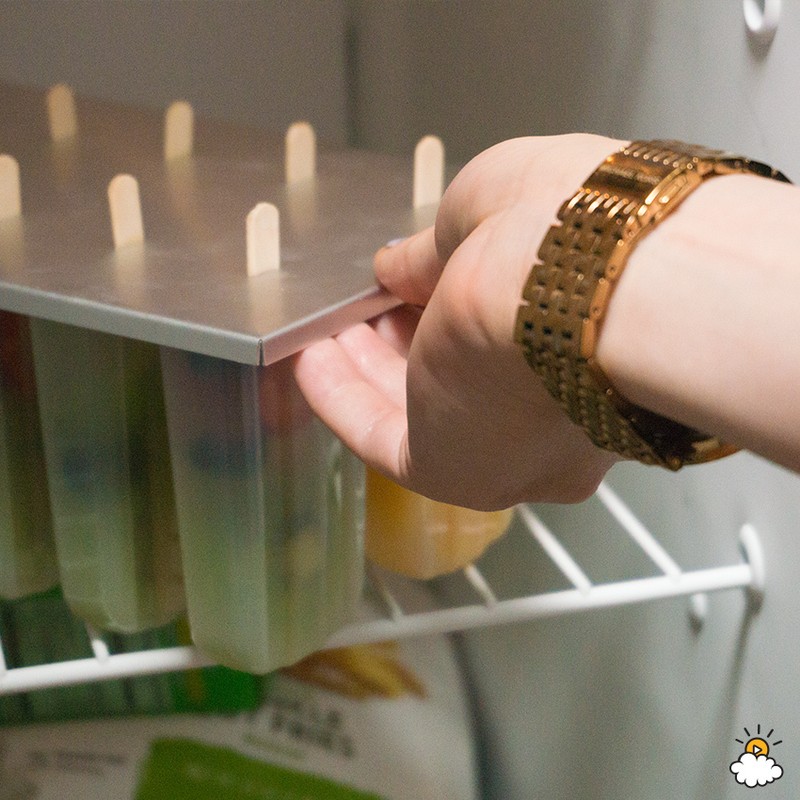 When they're ready, pop them out of the tray and enjoy!