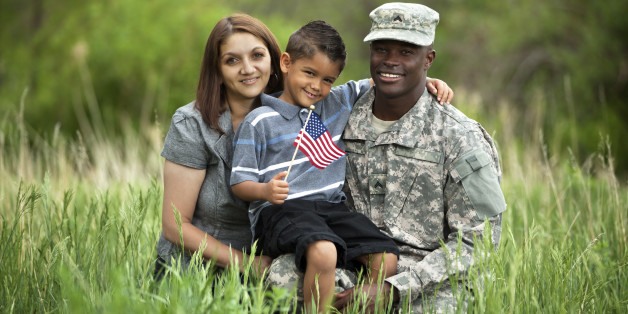 As the Working Parent's Best Friend, Childcare Network strives to provide quality day care and education to the children of military families. Childcare Network is honored to be able to assist with child care for those who serve!
Frequent school changes or the deployment of a parent can be particularly difficult for children. The teachers at Childcare Network are here to help ease these transitions for your family. Our qualified staff and HighReach Learning curriculum will keep their minds stimulated and engaged, and be a constant support system for your child. And with over 250 locations across the United States, Childcare Network could follow you to your next station!
At Childcare Network, we strive to deliver a high-quality learning experince at affordable pricing. We are honored you are considering our program, and humbled by your sacrifice and service. To help show our appreciation, we partner with the National association of Child care Resource and Referral Agencies (NACCRRA) to provide assistance and reduced tuition to active duty military in the Army, Navy, Air Force, Marines, Coast Guard, National Guard, and Reserves. Schedule a tour at a facility near you today, and the Center Director can assist you in gathering and filing all necessary paperwork.
At Childcare Network, we salute those who serve!

We invite prospective parents to visit any of our preschool locations nationwide and see why Childcare Network is more than just a day care.
---
Childcare Network currently operates schools near you in the states of